LotUs Assist is a boutique service that specialises in National Disability Insurance Scheme (NDIS) Support Coordination and Plan Management.
Helen - Senior Manager, Service Delivery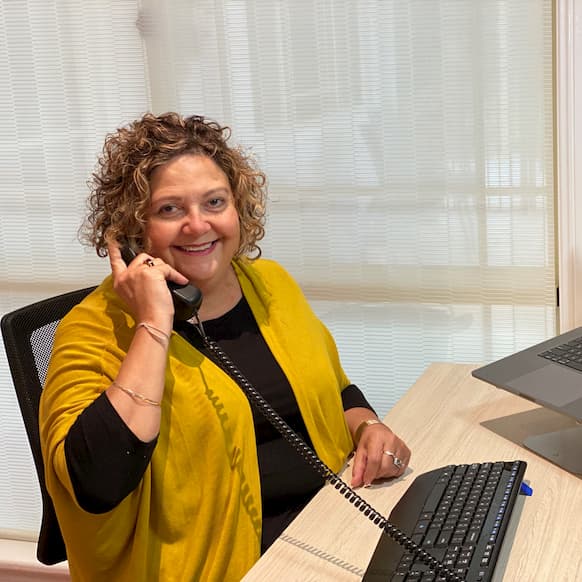 Helen's drive of supporting people with mental illness and vulnerable people in the community is what makes a difference in the day-to-day lives of her clients.
Helen's extensive experience includes having spent 20 years in the early childhood sector and the last 15 years in early intervention, child protection and mental health sectors.
Within this time, she established and managed a family centre supporting vulnerable families in the community and was the Program Manager for a psychosocial support and gambling counselling program.
Helen joined the Partners in Recovery team in 2013 as a Referral Manager which oversaw intake and referrals, explored strategies to support system change and increased engagement of hard to reach individuals in the community.
Her role evolved into Team Leader which supported a team of Support Coordinators with transitioning clients into the National Disability Insurance Scheme (NDIS).
In 2019, Helen took on the role of Mental Health and Suicide Prevention Commissioning Coordinator. This involved working in the psychosocial support space overseeing the contracts of service providers across the region, testing their client's eligibility for the NDIS and the co-design of the Continuity of Support program for those clients not eligible for the NDIS.
She has also facilitated education on how General Practitioners (GPs) across the region can support their patients to access the NDIS and the evidence that they are required to provide. This opportunity was incredibly valuable in engaging with GPs and other clinicians to help them understand the important role they have in supporting their patients.
Helen has three grown children, comes from a Spanish cultural background and speaks both English and Spanish. She loves spending time with her grandchildren, gardening, shopping and cooking great food.
Helen volunteers her time in support of an Aboriginal youth basketball team. They will compete for the first time in a competition and Helen finds it really rewarding watching friendships form, the teams commitment and basketball skills develop. She feels so humble to be a part of this amazing journey.
Helen's formal qualifications include a Diploma of Community Services – Children's Services, Diploma of Community Services Coordination – Budgeting and Finance, Certificate IV in Counselling and Brief Interventions and a Diploma in Business Administration. She has also completed a number of courses in assessment, mental health, Recovery Oriented Practice, Trauma Informed care and cultural awareness and has over 20 years lived and learned experience in Psychosocial Disability.

Jayne - Support Coordinator / Psychosocial Recovery Coach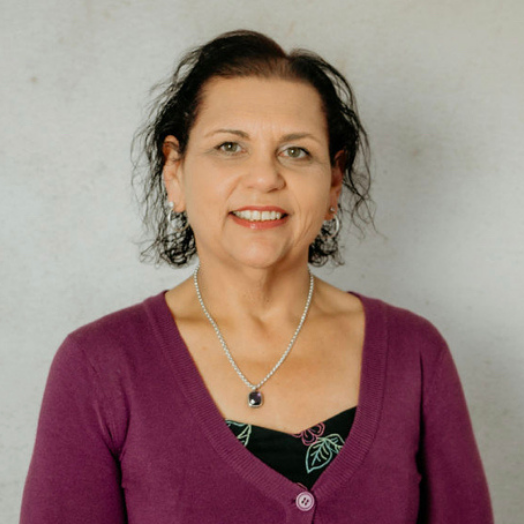 Jayne is an advocate for mental health, suicide prevention and sharing of personal stories as she has a lived experience of living with mental health issues. It is this intrinsic passion and connection to local community that is Jayne's focus to walk beside people on their recovery journey and assist them to achieve their hopes and dreams.
Jayne's experience includes having spent 15 years in health, aged care, disability, mental health and the social housing sector. Jayne also has a background in finance. During this time, she worked both in community and acute mental health settings. Jayne has also worked in aged care and allied health roles assisting people to transition back to everyday lives with wrap around support.
Within this time, Jayne has been an active member of various working parties and local mental health support groups and initiatives. Jayne established a group known as Recovery in Action (RIA). RIA was created to empower people with mental health issues to become advocates and create opportunities within the community to raise awareness of mental health issues and to share lived experience stories. It also was a platform for members to establish connections with peers.
Jayne worked for Hunter New England Local Health District at Nimoola House, which provided accommodation and rehabilitation for those experiencing mental health issues. Jayne supported and assisted residents with finding suitable housing and establishing a wrap around support network to provide pathways on their journey of recovery.
In 2013 Jayne started working with Flourish Australia as a Support Facilitator for the Partners in Recovery (PIR) program. PIR assisted participants with complex needs and severe and persistent mental illness to be provided with coordination of clinical and non-clinical services, such as healthcare, housing, education and employment. Participants were also supported to access community initiatives such as art groups, music and local events.
Jayne's qualifications include a Diploma of Community Services and a Certificate IV in Mental Health Peer Work. She has also completed several courses in intake, assessment, mental health, Recovery Oriented Practice, Trauma Informed Care and cultural awareness training. Jayne has over 15 years lived and learned experience in Psychosocial Disability.
Jayne has three sons and enjoys spending time attending live music concerts, has in interest in cars and enjoys wondering around at a local market or op shop on the weekend.

Nicole - Operations Manager / Plan Manager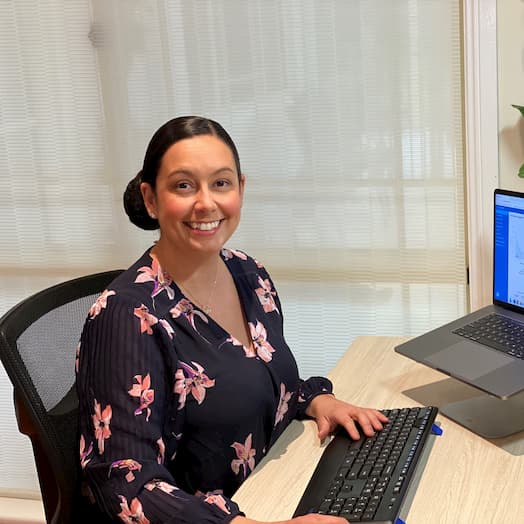 Nicole is passionate about coming to work every day and knowing she is having a positive impact in someone's life. Her can-do attitude and solutions focus means there is no problem too big, too small or too difficult. Her passion for numbers has always shone through her work, especially in successfully running her own small businesses Natural Food Collective and Thermomix. This required Nicole to manage all the finances, bookkeeping and budgeting to ensure the business' growth and success.
Nicole has had many highlights in her career. Whilst working for the Partners in Recovery program as an Intake Officer, Nicole assisted participants with severe and persistent mental illness. Her role was crucial in supporting the participants and Support Coordinators. She had a strong focus on the National Disability Insurance Scheme (NDIS) and ensured all participants' support hours and data were loaded quickly and accurately into the NDIS Portal.
A highlight while working in this role was supporting participants to tell their stories in front of a camera for a short video. The program wanted to focus on the participants' success stories and share their journeys to recovery and active participation in the community to inspire others in similar situations.
Another highlight has been being able to use the cooking appliance Thermomix as an aide to change people's lives by teaching them life skills such as meal planning, food preparation and cooking. It has been an easy and rewarding way to help people with serious health conditions and disability change their life path by building their capacity with having access to nutritious and affordable food, prepared by themselves.
Currently Nicole is working with Grahamstown Public School canteen in changing their food choices to healthier options and getting the students involved in growing seasonal produce, preparing and cooking it. Seeing the positive impact this has had in the school community has been one of the most rewarding experiences of Nicole's career. Recently, the canteen won the title of Healthiest Canteen in NSW.
Nicole holds a Diploma in Business Administration. She loves spending time with her four children and when not in the kitchen lovingly preparing food to share with others, she is dancing or reading a good novel.
Charlene - Support Coordinator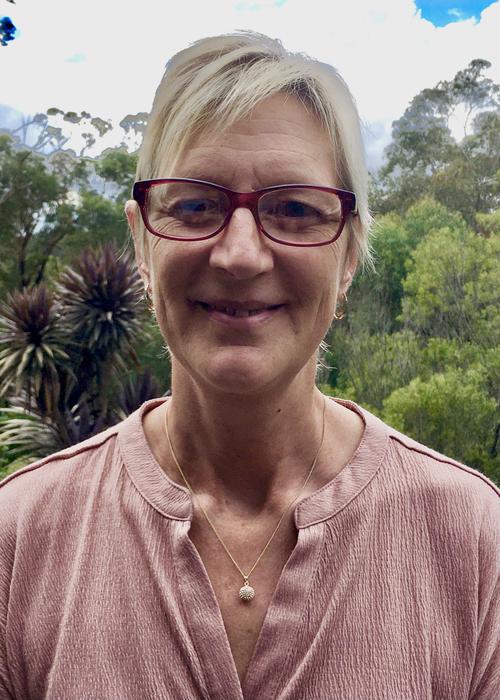 Charlene is very passionate about supporting people with a lived experience of mental illness to live positive, productive and meaningful lives. Charlene believes that by focussing on and assisting people to develop their strengths and life skills, they develop the capacity to overcome barriers and are able to achieve their goals with a sense of control and empowerment.
Charlene's career in mental health began as a mental health worker at the Western Sydney PHN across various mental health programs, including Western Sydney Partners in Recovery. First as an intake officer and then as a support coordinator, Charlene supported many people to access the NDIS, and assisted them to understand and implement their NDIS plans. Charlene then moved on to a role in which she trained and supported other mental health workers and support coordinators in their roles.
One of the highlights of her career was when Charlene was asked to create and implement a program in one of Western Sydney's Acute Mental Health Units, where in collaboration with the social workers, she was able to promote awareness around the NDIS, provide information about local mental health services and complete referrals on the spot. This increased the likelihood of patients receiving support upon discharge from the hospital and had a huge impact on their wellbeing and reduced the risk of recurrent hospital admissions.
Charlene has a Diploma in Counselling and her experience as a counsellor has allowed her to not only have a good understanding of trauma informed care, but also enables her to maintain a person-centred and recovery focused approach when working with people who experience mental illness. Charlene also volunteered at Lifeline as a crisis support worker and suicide prevention is an area that she takes a special interest in.
Charlene has an adventurous spirit and when she is not working, she enjoys being in nature and you will often find her either climbing up rock-faces or abseiling down them.
What others are saying
"Before I started talking to Helen I was in a very dark place, I had no motivation to do anything, I was constantly putting myself down and doubting myself in every way possible. Helen has helped me in so many ways.
Assisted in making my doctors appointments, helping me with my strategies when I started to feel down again and making sure I was on track with my mental health care plan while still being there for me every step of the way. She has been an incredible support to get me to better myself and be in a much happier place.
I do not know where I would be today if it wasn't for Helen's constant help and support over the last year! I am so grateful to have had Helen by my side and I could not be more thankful for everything she has done for me."
Ally Letheby
Thank you to you and your company for such prompt payment with invoices its muchly appreciated and I look forward to working with you guys moving forward.
Clinton Graham
I'm sending you this email to highly commend your staff member, Jayne Cumberland.
I've worked with Jayne with a participant at Coomba Park. Jayne is hands on, very passionate about trying to achieve good outcomes for participants. Jayne talks to participants in a very non judgmental, supportive manner and participants feel at ease very quick. She is generally very interested in their welfare.
Jayne is also very supportive to support staff too. I know first hand.
She's a great asset to your company.
Fiona Stewart
"I am a Social Worker and started working with Helen In 2017. She was my Team Leader and I was employed as a Support Facilitator. Helen taught me all about the National Disability Scheme (NDIS) and the role of Support Coordination. Helen was an excellent supervisor who showed great compassion for people with any type of needs for their wellbeing. I am privileged to have worked with her."
Krinent Singh
Having worked with Nicole for many years I cannot recommend her highly enough. She continually strives to provide impeccable customer service. She prides herself on supporting the community and delivers prompt and professional solutions to anything she is faced with. Her attention to detail and productivity is second to none. Nicole goes out of her way to make things as easy and stress free as possible for others. Her empathetic outlook sees her providing a service that is professional, simple and fast, time and time again. There is no one I would trust more.
Nikki Cassar
"Helen is the benchmark that all Support Coordinators should aspire to. Over the many years I have known her, Helen has continually demonstrated an outstanding and unwavering empathy, respect and dedication to her clients and those most vulnerable within the community, through her work and in her capacity as a volunteer.
Her extensive experience and contribution within the industry spanning pre-NDIS, NDIS start-up, NDIS test site through to the present day cement Helen as a leading industry expert.
Helen's experience coupled with her vast network of allied health professionals and not for profit organisations guarantees Helen is best placed to share YOUR journey with YOUR best interests at heart."
Peter Rose