LotUs Assist is a boutique service that specialises in National Disability Insurance Scheme (NDIS) Support Coordination and Plan Management.
Helen - Senior Manager, Service Delivery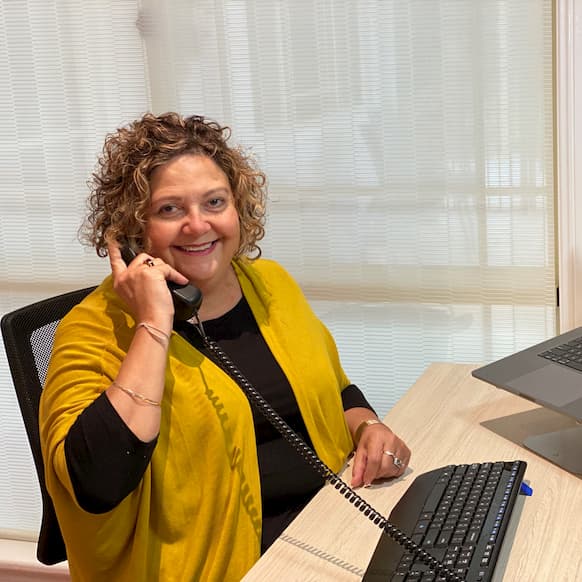 Helen's drive of supporting people with mental illness and vulnerable people in the community is what makes a difference in the day-to-day lives of her clients.
Helen's extensive experience includes having spent 20 years in the early childhood sector and the last 15 years in early intervention, child protection and mental health sectors.
Within this time, she established and managed a family centre supporting vulnerable families in the community and was the Program Manager for a psychosocial support and gambling counselling program.
Helen joined the Partners in Recovery team in 2013 as a Referral Manager which oversaw intake and referrals, explored strategies to support system change and increased engagement of hard to reach individuals in the community.
Her role evolved into Team Leader which supported a team of Support Coordinators with transitioning clients into the National Disability Insurance Scheme (NDIS).
In 2019, Helen took on the role of Mental Health and Suicide Prevention Commissioning Coordinator. This involved working in the psychosocial support space overseeing the contracts of service providers across the region, testing their client's eligibility for the NDIS and the co-design of the Continuity of Support program for those clients not eligible for the NDIS.
She has also facilitated education on how General Practitioners (GPs) across the region can support their patients to access the NDIS and the evidence that they are required to provide. This opportunity was incredibly valuable in engaging with GPs and other clinicians to help them understand the important role they have in supporting their patients.
Helen has three grown children, comes from a Spanish cultural background and speaks both English and Spanish. She loves spending time with her grandchildren, gardening, shopping and cooking great food.
Helen volunteers her time in support of an Aboriginal youth basketball team. They will compete for the first time in a competition and Helen finds it really rewarding watching friendships form, the teams commitment and basketball skills develop. She feels so humble to be a part of this amazing journey.
Helen's formal qualifications include a Diploma of Community Services – Children's Services, Diploma of Community Services Coordination – Budgeting and Finance, Certificate IV in Counselling and Brief Interventions and a Diploma in Business Administration. She has also completed a number of courses in assessment, mental health, Recovery Oriented Practice, Trauma Informed care and cultural awareness and has over 20 years lived and learned experience in Psychosocial Disability.
Nicole - Operations Manager / Plan Manager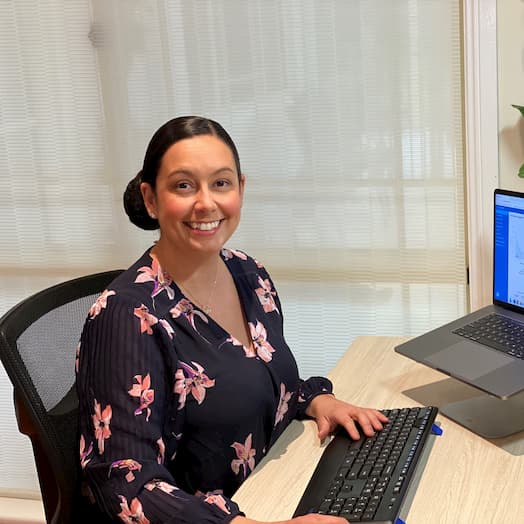 Nicole is passionate about coming to work every day and knowing she is having a positive impact in someone's life. Her can-do attitude and solutions focus means there is no problem too big, too small or too difficult. Her passion for numbers has always shone through her work, especially in successfully running her own small businesses Natural Food Collective and Thermomix. This required Nicole to manage all the finances, bookkeeping and budgeting to ensure the business' growth and success.
Nicole has had many highlights in her career. Whilst working for the Partners in Recovery program as an Intake Officer, Nicole assisted participants with severe and persistent mental illness. Her role was crucial in supporting the participants and Support Coordinators. She had a strong focus on the National Disability Insurance Scheme (NDIS) and ensured all participants' support hours and data were loaded quickly and accurately into the NDIS Portal.
A highlight while working in this role was supporting participants to tell their stories in front of a camera for a short video. The program wanted to focus on the participants' success stories and share their journeys to recovery and active participation in the community to inspire others in similar situations.
Another highlight has been being able to use the cooking appliance Thermomix as an aide to change people's lives by teaching them life skills such as meal planning, food preparation and cooking. It has been an easy and rewarding way to help people with serious health conditions and disability change their life path by building their capacity with having access to nutritious and affordable food, prepared by themselves.
Currently Nicole is working with Grahamstown Public School canteen in changing their food choices to healthier options and getting the students involved in growing seasonal produce, preparing and cooking it. Seeing the positive impact this has had in the school community has been one of the most rewarding experiences of Nicole's career. Recently, the canteen won the title of Healthiest Canteen in NSW.
Nicole holds a Diploma in Business Administration. She loves spending time with her four children and when not in the kitchen lovingly preparing food to share with others, she is dancing or reading a good novel.

Jesse - Team Leader - Support Coordinator / Psychosocial Recovery Coach QLD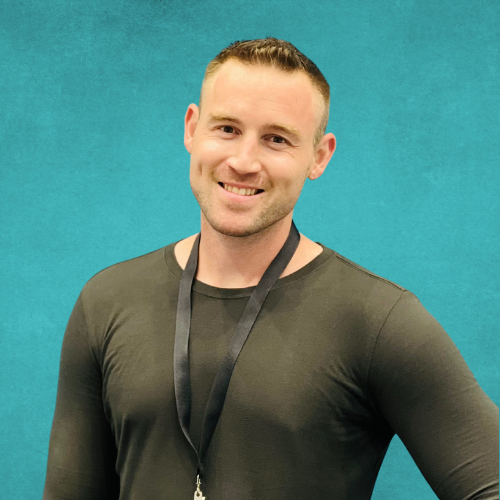 Jesse is a dedicated and passionate Social Worker who loves supporting people and making a positive contribution to the lives of others. Jesse remains a strong advocate for Social Justice underpinned by a human right framework of practice.
Working both domestically and internationally over the last 15+ years across the community service sector. Including Mental Health, Child Protection, International Community Development along with acute hospital environments.
Within this time, Jesse maintains a strong commitment for lifelong learning and in his drive in supporting others.
Jesse has two small children and spends his weekends camping, surfing, fishing, and building cardboard forts in his living room. Jesse volunteers his time working with the Red Cross in Emergency Relief, which both support families and the community affected by natural disasters.
Jesse has a master's degree in social work, undergraduate degree in Human Service along with various other qualifications in Mental Health, Trauma informed Practice, Family and Domestic Violence and focused psychological therapies in which assist in supporting the cohort of people Jesse works with. Jesse maintains his registration with the Australian Association of Social Workers and continues to practice in a way that is both evidenced based while meeting the needs of the individuals and families in which Jesse Supports.
Charlene - Team Leader - Support Coordinator / Psychosocial Recovery Coach NSW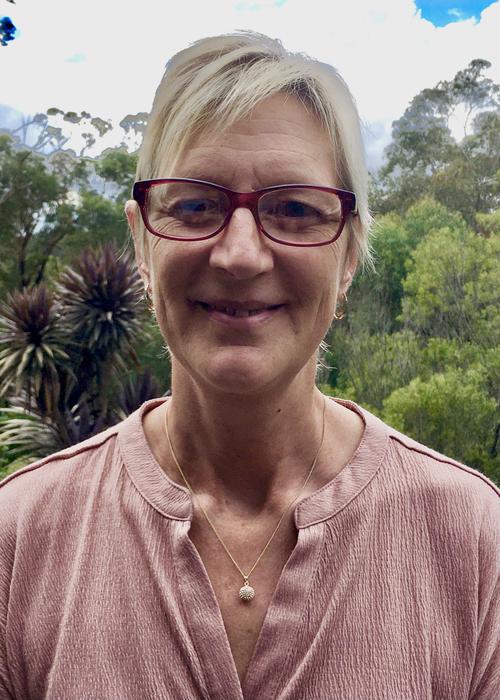 Charlene is very passionate about supporting people with a lived experience of mental illness to live positive, productive and meaningful lives. Charlene believes that by focussing on and assisting people to develop their strengths and life skills, they develop the capacity to overcome barriers and are able to achieve their goals with a sense of control and empowerment.
Charlene's career in mental health began as a mental health worker at the Western Sydney PHN across various mental health programs, including Western Sydney Partners in Recovery. First as an intake officer and then as a support coordinator, Charlene supported many people to access the NDIS, and assisted them to understand and implement their NDIS plans. Charlene then moved on to a role in which she trained and supported other mental health workers and support coordinators in their roles.
One of the highlights of her career was when Charlene was asked to create and implement a program in one of Western Sydney's Acute Mental Health Units, where in collaboration with the social workers, she was able to promote awareness around the NDIS, provide information about local mental health services and complete referrals on the spot. This increased the likelihood of patients receiving support upon discharge from the hospital and had a huge impact on their wellbeing and reduced the risk of recurrent hospital admissions.
Charlene has a Diploma in Counselling and her experience as a counsellor has allowed her to not only have a good understanding of trauma informed care, but also enables her to maintain a person-centred and recovery focused approach when working with people who experience mental illness. Charlene also volunteered at Lifeline as a crisis support worker and suicide prevention is an area that she takes a special interest in.
Charlene has an adventurous spirit and when she is not working, she enjoys being in nature and you will often find her either climbing up rock-faces or abseiling down them.

Holly - Plan Manager / Business Administrator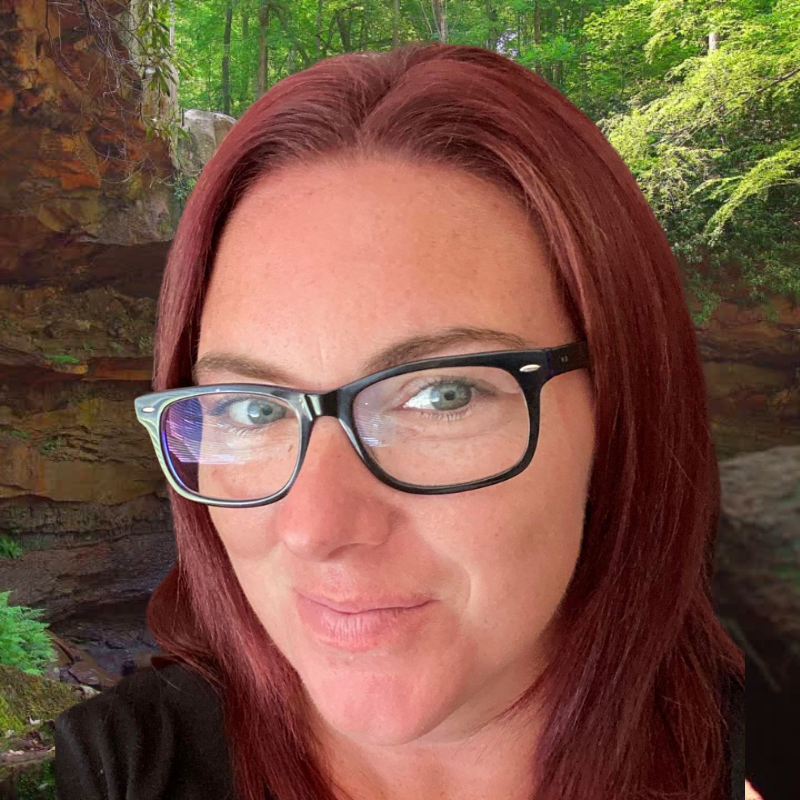 Holly has one goal, to try and make everyone else's life easier. She absolutely loves coming to work everyday knowing she is having a positive impact on all the live's of those around her. Her strong attention to detail and ability to streamline and implement new processes is second to none and enables her to ensure participants and co-workers don't have to worry about the little things. Her can-do attitude and solutions focus means there is no problem too big, too small or too difficult. Holly calls herself a bit of a black sheep (we call her the diamond in the rough) because Holly loves doing paperwork. Sit her in front of a computer with a huge lot of data entry and she is in absolute heaven. She has a neurosis with checklists to make sure nothing is missed.

Holly is focused on ensuring she undertsands your NDIS plan. She partners with you so that you clearly know what you have available in your plan so you get the most from it. Carefully monitoring budgets and communicating with you, Holly works as a partner through your NDIS journey.
Being a mother to a child on the NDIS she also comes with a wealth of knowledge and expereince from the other side; navigating the NDIS and going through plan reviews and changes herself. She is the perfect person to have by your side for your plan management.
Holly has always had a love for numbers but her passion for administration shone in her previous roles in the real estate and rural sectors.
Holly also loves a challenge which led her to be fundraising vice president of her children's school, which means organising and co-ordinating all events throughout the year. She has been extremely successful in this role and raised lots of money for the school. Holly enjoys volunteering her time and gives her time whenever she can especially when her children are involved.
Holly holds a Certificate IV in Accounting & Bookkeeping and Business Administration. The value she lives by is honesty and being who she is. She loves spending time with her children and crocheting.

Jenni - Support Coordinator / Psychosocial Recovery Coach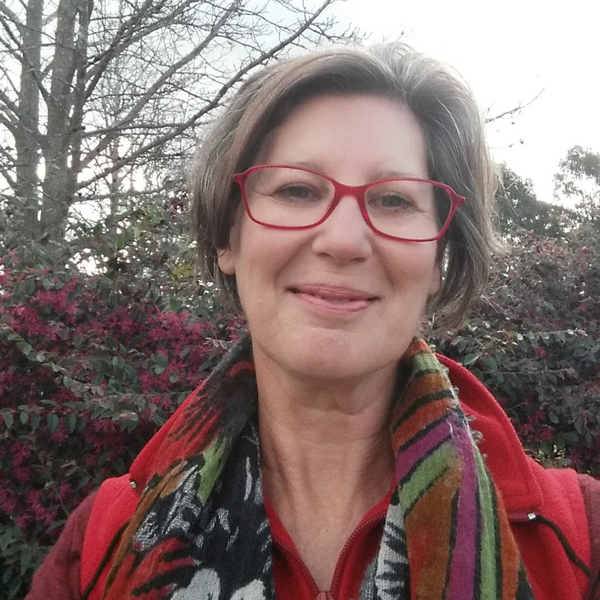 Jenni takes a Recovery and Wellbeing approach to life and working with others and believes her makeup in life is supporting others to live a life that has meaning for them and by providing an enriching environment to people to believe in, and understand, themselves to make thoughtful decisions that empower them.
Her focus is on you and if you need a person to take a recovery and or wellbeing journey with, then Jenni is the person to bring along. She takes the time to listen and focus on what you are saying and at times takes an "outside the box" approach to work through ideas, little steps and hopes to get to the bigger dreams and goals you want to focus on. Jenni has a background in training and assessing, employment coaching and rehabilitation case management, and as a contractor, she worked as a disability assessor in the National Panel of Assessors.
She has worked in the aged care sector and previously to commencing work with us, she was employed as the Peer Support Worker in the Personal Helpers and Mentors program in Taree and surrounding area and facilitated the recovery program. During the NDIS transition from PHaMs she supported the participants into the NDIS. She has in her own business facilitated small programs in wellbeing to reduce isolation, improve wellbeing through a person's own individualised goals.
Jenni started her journey with disabilities as a teachers aid where she assisted a young boy with deafness and learnt Signed English to help him in the classroom, she remembers the joy of helping the boy to "read" out loud in a group and the delight he had in realising that others understood him. Each of her steps in life increased her learned experience of Mental health and at one point, had her own journey with a lived experience. From there understanding the importance of recovery, hope, resilience and recognising the impact to herself and others led her to having the opportunity to deliver and facilitate the Blackdog Institute's REACH program to people who have depression and or bipolar in the MidCoast Area. The focus of the program is not only education and understanding but building resilience and hope. These are the values that Jenni brings in to her working life and the focus when working with participants.
With over 30 years in the industry Jenni has a Graduate Diploma in Careers Education and Development (counselling), Diploma in Case Management, Certificate IV in Training and Assessing and numerous other training in mental health, recovery orientated practice, she has obtained in over 30 years of employment including Art Therapy, ACT and CBT training, Trauma informed work and maintains a person-centred recovery focused approach.
Self-care is big on Jenni's priority list and this could mean cooking her favourite Pecan and Cranberry Anzac Biscuits for her family (ask her for the recipe!), playing croquet, felting or planning her next printing. She loves walking, reading and her latest thing is Qigong and slow stitch meditation.

Mylene - Support Coordinator / Psychosocial Recovery Coach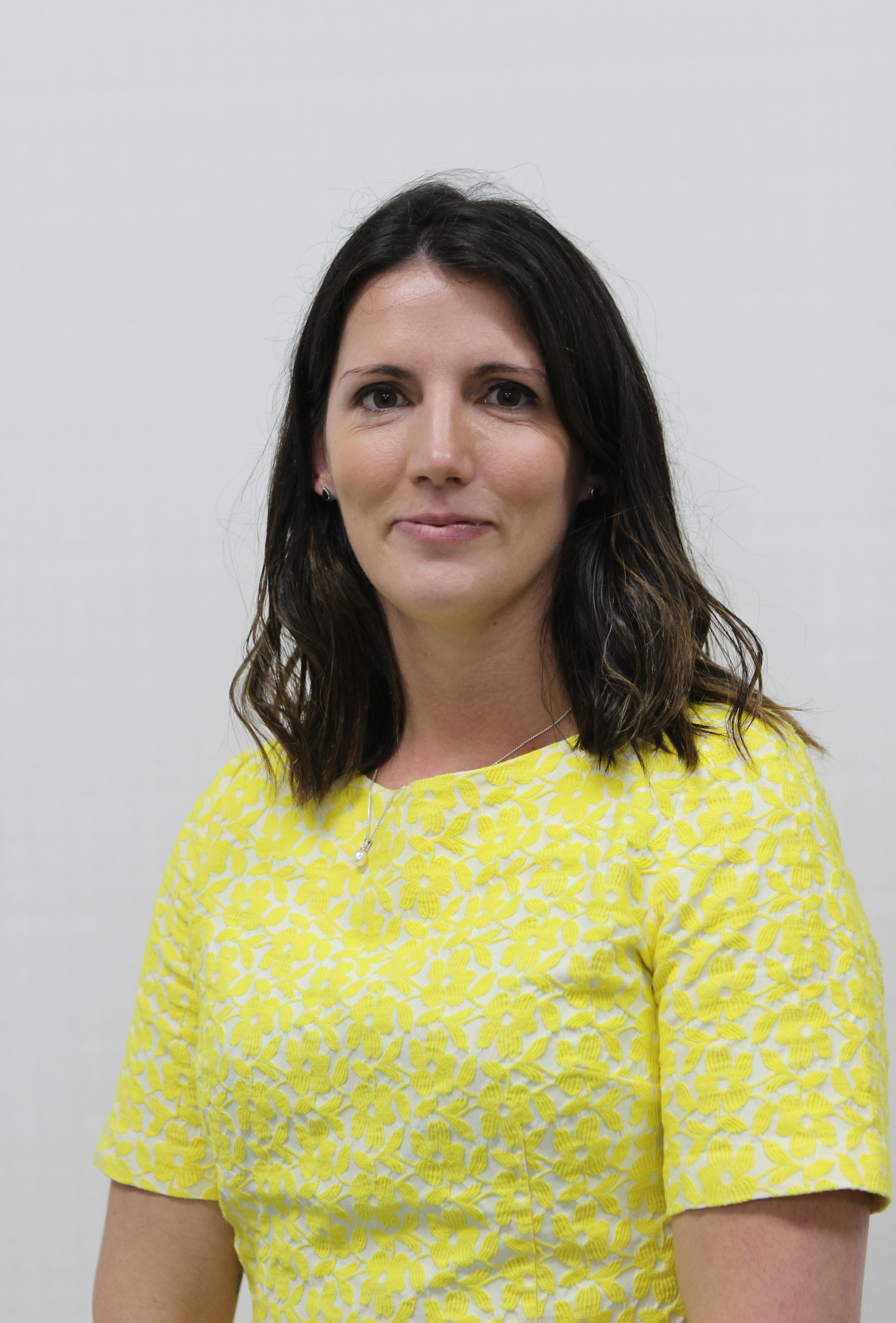 Mylene is passionate about supporting people to keep mentally healthy and is a strong advocate of social justice. Mylene believes that everyone deserves the same access and opportunities in life regardless of their background.
This passion came from different past struggles in life but by focusing on the positive that life has to offer, working on reaching personal goals, being involved in the community, those have provided Mylene with experience to work alongside people to live their best meaningful life and to empower them.
Mylene is an active member of her community, she attends walking groups, a few gym classes per week, foreign language group, and loves to explore her own backyard and does this by organising regular camping trip or hikes.
She volunteered at a mental health campaign to stay healthy and well: Act Belong Commit (ABC) funded by the University of Newcastle. This campaign's purpose was to raise awareness about different ways to keep mentally healthy but also to keep physically healthy. The act stands for keeping active physically, mentally, spiritually, and socially. Doing an activity in nature can help to relax and can give this extra mental health boost. Belonging involves building and maintaining friendships and keeping connected to the community. Commit is to do things to provide us with meaning and a purpose in life. Making a commitment to activities and achieving personal goals builds self-esteem, confidence, and resilience.
Mylene has participated in the organization of a few community events such as the learn to cook program, 10, 000 steps challenges and the photovoice exhibition with the local art gallery.
Mylene has worked in the aged care sector, youth services and disabilities services in the Upper Hunter region and also as a specialist support coordinator. Mylene was part of the Community Linker project (previously known as Ability links) with St Vincent de Paul Society in the Upper Hunter and Maitland areas. Community Linkers are strong advocates of access and inclusion for anyone. Mylene has learned a lot from this experience while helping people to connect with their community, build their capacity by promoting choices and control for each individual
Social inclusion is a great cause that Mylene enjoys working towards with local communities to identify and prevent barriers to meaningful social participation.
Mylene's qualifications are a bachelor's degree of Social Welfare majoring in Mental Health and a Diploma of Community Services. She has completed several courses in Mental health first aid, advanced training in suicide prevention and recognize and respond to domestic violence.
When not at work, Mylene spends her time with her two boys exploring the surroundings or tasting yummy pasties at local coffees shops after a workout session. Mylene has a notebook with the best places to find French patisseries! Mylene takes pride in her garden and loves to learn more about Australian native plants.

Kerry - Support Coordinator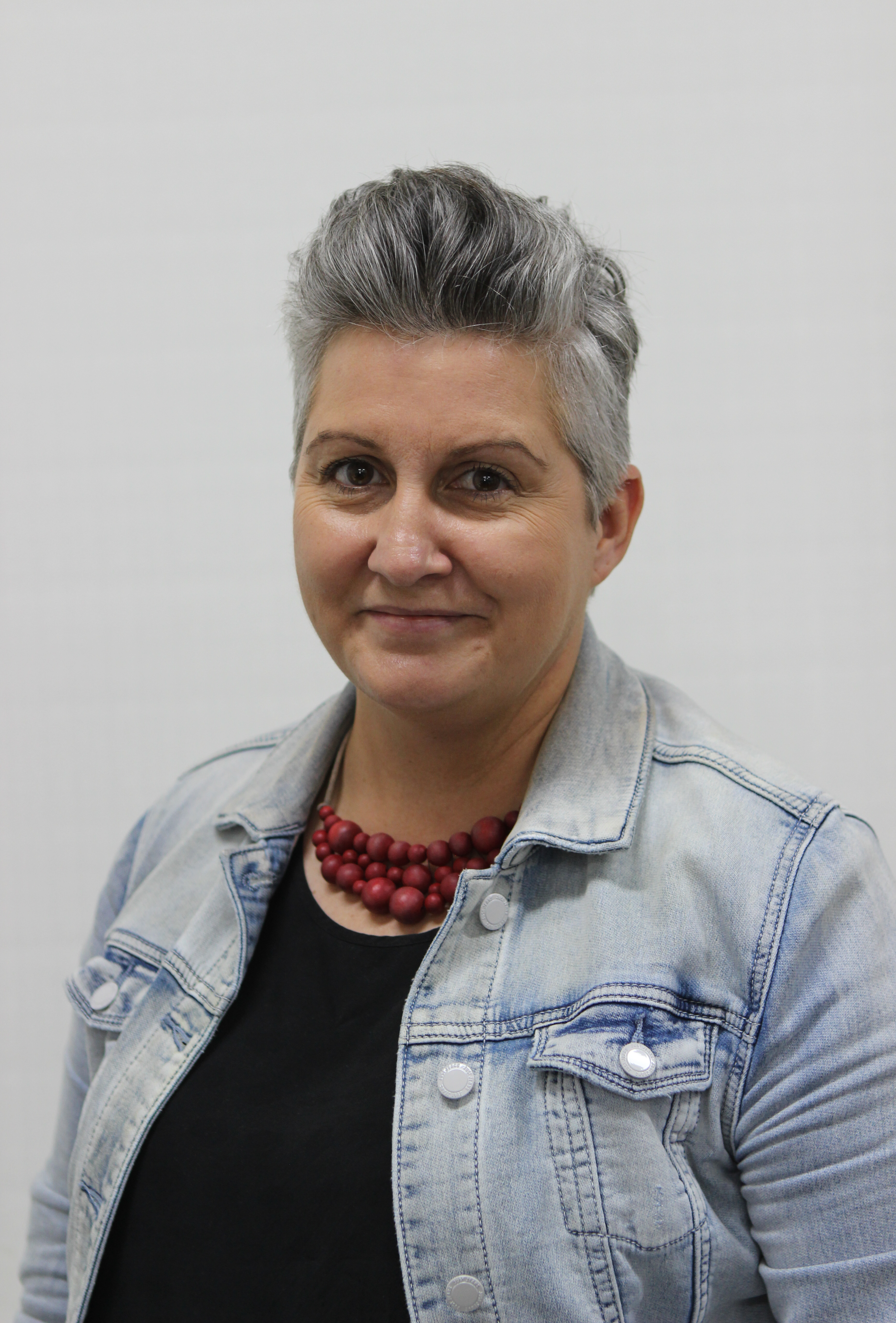 Kerry is passionate about community services and has had the privilege of working for some amazing service providers over the years who provide such necessary support to people who need it most in our communities. Kerry's experience has seen her working with some of the most vulnerable in our communities and her varied experience demonstrates her commitment to upholding the rights and values of those in genuine need. She has a genuine drive and passion to support participants, their carers and families to remain living independently at home; ensuring they can access vital support services and can be actively participating within their communities.
With her 7+ years' experience in the community care sector providing a high level of service for Aged Care recipients and NDIS participants she has worked with clients living with physical disability, mental illness, and aged care recipients living with dementia and other comorbidities. Always ensuring she is providing supports on a case-by-case basis ensuring individual needs are met and recognised.
Kerry spent some time working outreach in the Upper Hunter with participants living with a severe and complex mental illness. She found this time very rewarding and the experience gained invaluable. Whilst working in aged care Kerry was supporting clients to manage their Aged Care Home Care packages and Commonwealth Home Support services and also gained experience in training and working as an Assessor as a Home Support Assessor (RAS) across the Hunter region. In previous roles Kerry has assisted participants to transition from other government funded programs to applying for and then access and navigate the NDIS as well as supporting clients and their carers under Dementia Respite Program through what was NCRP Funding. Under this funding she provided regular respite for carers of people living with Dementia, providing a vital support service for people in our community who give so much to their loved ones.
Kerry's formal qualifications include Certificate IV in Community Services and additional training in disability and Aged Care with over 13 years' experience working as a Case Manager. She has received training in Complex Case Management, Trauma Informed Practice and Care, and Inclusive Practice. As well as her qualifications and training Kerry has lived experience having supported a family member who is living with a traumatic brain injury.
Kerry is compassionate and empathetic. She loves nothing more than spending quality time with family and friends. Kerry is an animal lover and has fur babies; two rescue dogs and a rescue kitty. She is learning to garden, and her and her husband are working on a new project for an online bespoke gardening business for mostly native plants with a focus on being environmentally friendly and plastic free. It's a learning curve but she's loving it!

Kelly - Support Coordinator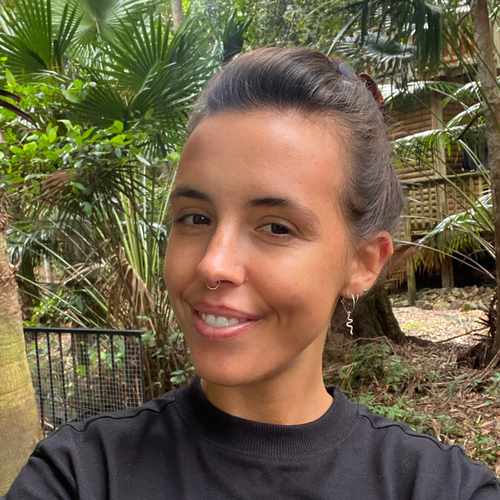 Kelly is dedicated and passionate to supporting people in the community who may be vulnerable or living with a mental illness. It is Kelly's passion, personal experience and ability to connect that assists in supporting people to create positive change and help to reach their goals and dreams.
Kelly's experience includes having spent 6 years in mental health, disability, health & child protection sector. During this time Kelly worked in residential settings, community mental health settings, inpatient settings, and Departmental settings. Kelly's greatest accomplishment is being able to support people in developing a strong support network that will support positive change and growth.
Kelly worked in a range of different Disability and Residential support services while studying at University.
This included supporting young people & children in Out of Home Care residential settings who were experiencing significant mental illness, disability and trauma backgrounds.
Kelly joined the Partners in Recovery Team at Hunter Primary Care in 2018 as a Support Facilitator / Coordinator which included supporting and coordinating supports for people in the community with severe and persistent mental illness. As part of this role Kelly supported people with Psychosocial Disability in completing and requesting access to the National Disability Insurance Scheme (NDIS).
Kelly started working for the Department of Communities & Justice as an Out of Home Care (OOHC) Caseworker in 2020 where Kelly supported Children and Young People in Statutory OOHC placements. Kelly provided Case Management where she coordinated services and supports, liaising with family & schools, as well as forming strong relationships with the Children & Young People she supported. Kelly helped to create some strong positive outcomes for the Children & Young people she supported during her time in this role.
Kelly's formal Qualifications include Bachelor of Social Work (Honours), graduated in 2019. Kelly has completed various training and courses including Trauma Informed Care & Practice, Applied Suicide Intervention Skills Training (ASIST), Lifeline Suicide Prevention Training, Therapeutic Crisis Intervention Training (TCI), and significant learnt & lived experience in mental health.
In her spare time, Kelly loves nature, and spending time recharging outside at the beach, going on bushwalks, or swimming. Kelly is passionate about growth and development and loves to meditate and do yoga. Kelly is sociable and loves spending time with her friends and family.

Nikki - In-Home Cooking Specialist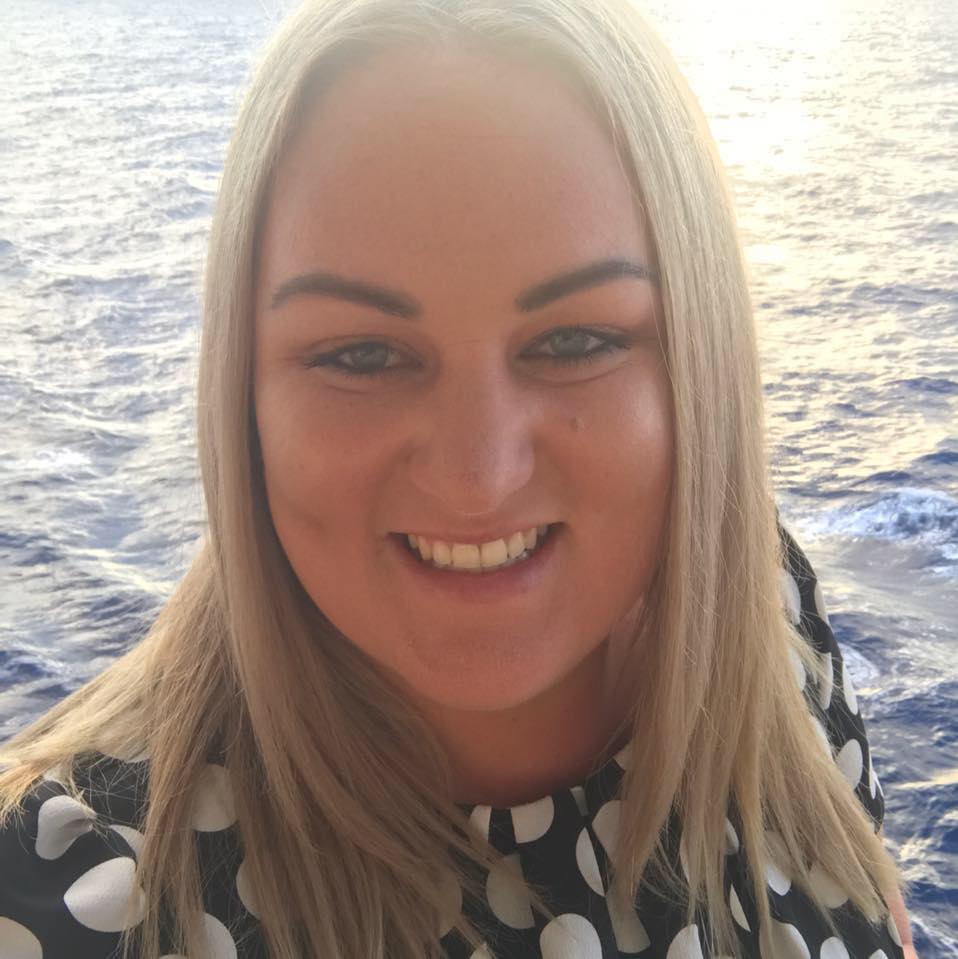 Nikki is extremely passionate about cooking. She loves nothing more than preparing a home cooked meal. Her focus is on cooking wholesome, nutritious, flavoursome meals from scratch. She loves knowing exactly what's going in her food. Nikki has joined LotUs Assist as our In-Home Cooking Specialist who is here to build capacity for those who want assistance with meal planning, shopping, and preparing food. She especially enjoys supporting those who are feeling overwhelmed, are limited by diet, who are time poor or simply hate cooking. She loves making cooking fun and most importantly, sharing food with others. Being able to serve someone tasty homemade, nutritious meals from scratch is her greatest joy.

Nikki has years of experience with food from being the family cook that everyone called, to being a Thermomix consultant and running incredible cooking classes, to now running a school canteen and her own catering business. Nikki thrives on the delight her food brings to all those around her.
Her bubbly, friendly, kind, caring ways and her background in teaching also make her the perfect person to support those learn all they need to become their own masters in the kitchen. Anyone who has the pleasure of meeting Nikki is instantly entranced by her welcoming and contagious personality. She is one of a kind.
With 3 children of her own and a husband as her biggest critics her family are the taste testers of all her meal creations, and she only recreates and shares those meals that have her families thumbs up! Nikki can support you with preparing and cooking main meals, breakfasts, lunches, and snacks. You can utilise her service through NDIS funding or as a private client.
There is nothing she loves more than sharing her enthusiasm with others (it's infectious), and by taking the stress and hassle out of your week and giving you back those extra few hours to spend time doing other things. Her goal in life is to inspire, encourage and support whilst remaining completely authentic to herself. Nikki is here helping you bloom in the kitchen.

Antonio - House & Yard Maintenance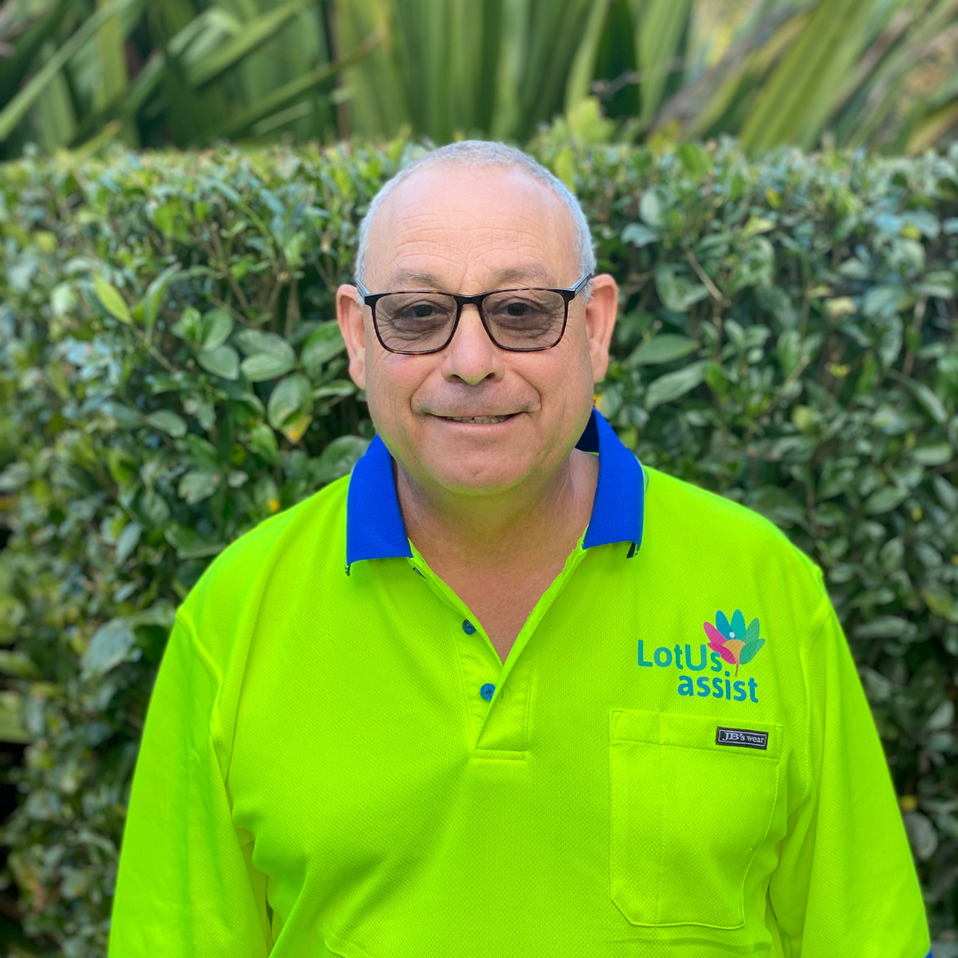 Antonio is a one of a kind. All his life he's enjoyed being in the great outdoors. He absolutely loves using his hands whether he is repairing and building things or maintaining lawns and gardens there is nothing he enjoys more. As a child and teenager, he would always take things apart look at how they worked and try to put them back together. He became a bit of a "Jack of all trades".
He has spent his career working in the building and trades industry and has done a variety of work from fencing to concrete balustrading, hills hoist installations, to building and the list goes on.
Always a dedicated super hard worker, Antonio is someone who can be relied on and will always do the most thorough job. He has a very good eye for detail. Antonio is a problem solver and will always find a way to get the job done. Whether it's in the garden or the home you know you can call Antonio and you will not be disappointed.
Over the years Antonio has also had a very keen interest in farming. He has owned a large farm producing large quantities of fruit and vegetables and now has his own hobby farm at home which he takes great care of and produces wonderful organic produce. He is also a keen fisherman and takes his boat out when he can.
No matter the day (rain, hail or shine) you will always find Antonio outside getting his hands dirty. It is what he loves. You'll always find him in his or someone else's garden or in his shed repairing, building, and creating.
We are so lucky to have Antonio apart of the LotUs Assist family delivering a great service to people each and every day. He is a genuine gentleman with a heart of gold and a green thumb that we all wish we had. He loves nothing more than to have a chat and getting to know anyone he meets. He is hardworking, caring and extremely friendly. He loves what he does and because of that he will help your house and garden bloom!
What others are saying
"Before I started talking to Helen I was in a very dark place, I had no motivation to do anything, I was constantly putting myself down and doubting myself in every way possible. Helen has helped me in so many ways.
Assisted in making my doctors appointments, helping me with my strategies when I started to feel down again and making sure I was on track with my mental health care plan while still being there for me every step of the way. She has been an incredible support to get me to better myself and be in a much happier place.
I do not know where I would be today if it wasn't for Helen's constant help and support over the last year! I am so grateful to have had Helen by my side and I could not be more thankful for everything she has done for me."
Ally Letheby
Everyone loves some good feedback and it's your turn - LotUs is always the most efficient in processing payments for our participants. Well done 😊
Care Alliance
Thank you to you and your company for such prompt payment with invoices its muchly appreciated and I look forward to working with you guys moving forward.
Clinton Graham
I'm sending you this email to highly commend your staff member, Jayne Cumberland.
I've worked with Jayne with a participant at Coomba Park. Jayne is hands on, very passionate about trying to achieve good outcomes for participants. Jayne talks to participants in a very non judgmental, supportive manner and participants feel at ease very quick. She is generally very interested in their welfare.
Jayne is also very supportive to support staff too. I know first hand.
She's a great asset to your company.
Fiona Stewart
I just want to praise Jayne for how extremely hard she has worked and for everything she and Lotus Assist have done to get all my supports in place. After previous experiences with Support Coordinators nothing has compared to the support and work Jayne has done for me, and I absolutely love her to pieces. I just cannot believe how lucky I am.
Jeni Ryan
"I am a Social Worker and started working with Helen In 2017. She was my Team Leader and I was employed as a Support Facilitator. Helen taught me all about the National Disability Scheme (NDIS) and the role of Support Coordination. Helen was an excellent supervisor who showed great compassion for people with any type of needs for their wellbeing. I am privileged to have worked with her."
Krinent Singh
Having worked with Nicole for many years I cannot recommend her highly enough. She continually strives to provide impeccable customer service. She prides herself on supporting the community and delivers prompt and professional solutions to anything she is faced with. Her attention to detail and productivity is second to none. Nicole goes out of her way to make things as easy and stress free as possible for others. Her empathetic outlook sees her providing a service that is professional, simple and fast, time and time again. There is no one I would trust more.
Nikki Cassar
"Helen is the benchmark that all Support Coordinators should aspire to. Over the many years I have known her, Helen has continually demonstrated an outstanding and unwavering empathy, respect and dedication to her clients and those most vulnerable within the community, through her work and in her capacity as a volunteer.
Her extensive experience and contribution within the industry spanning pre-NDIS, NDIS start-up, NDIS test site through to the present day cement Helen as a leading industry expert.
Helen's experience coupled with her vast network of allied health professionals and not for profit organisations guarantees Helen is best placed to share YOUR journey with YOUR best interests at heart."
Peter Rose