At LotUs Assist House & Yard Maintenance we are extremely passionate about gardens and home maintenance. We take pride in our ability to create, rejuvenate and preserve any space, providing natural beauty. Whether you require regular maintenance, a garden tidy up or a complete redesign, we are the team for you. We provide an extensive range of services including but not limited to:
Lawn Mowing
General Gardening
Property Maintenance
Handyman Services
Hedge Trimming
Fencing
Pruning
Gutter Cleaning
Pressure Cleaning
Green Waste Removal
Retaining Walls
Landscaping
Odd Jobs
And we are a NDIS Approved Service Provider.
We are a boutique business servicing home & business owners across the Port Stephens, Newcastle, Lake Macquarie, Maitland areas & surrounds. Our friendly gardener/handyman has extensive experience. He is passionate about all things gardens and is committed to providing our customers with an incredible service, treating your home like its his own. He really does go above and beyond.
Let us help yoUr house and yard Bloom!
Why Chose Us for your House and Yard Maintenance
Very Afforable and Reliable

Extremely Professional

Experienced Garderner / Handyman

Providing services for both residential and commercial properties

Focus on Safety and Customer Service

Responsive with a Fast Turnaround

Free Quotes Available

Our Services:
Handyman & Home Odd Jobs
We are here to help with with all those odd jobs around the home. You may need a quick garden tidy up or some small jobs around your home. So, whether you need rubbish removed, handyman jobs such as hinges and locks, deck cleaning and re-coating, fencing, shelving, frames hung, curtains or blinds installed etc we are here to asisst.
We can help with any small maintenance jobs you have. We have the tools and the skills to make all your odd job dreams come true!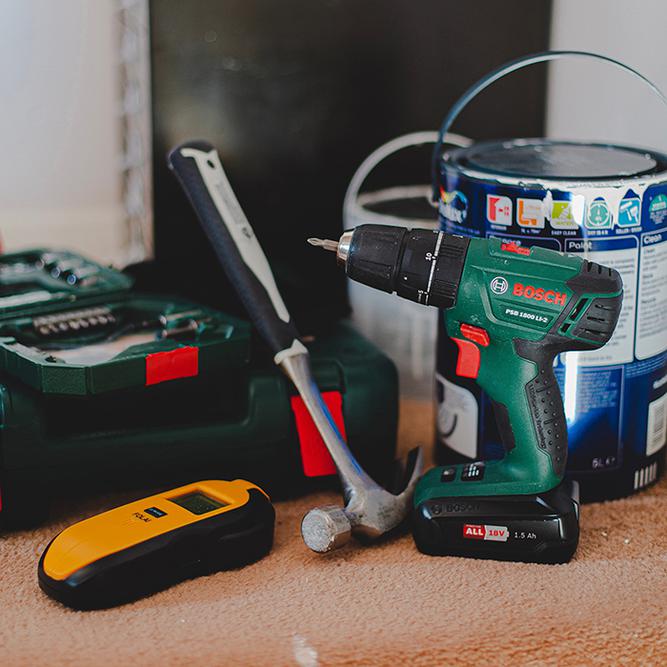 Pressure Cleaning
Are your outside surfaces looking worn, dirty, discoloured and lifeless? We can bring these surfaces back to life. These areas can be cleaned and turn your outdoor areas around. LotUs Assist House and Yard maintenance offers pressure cleaning services, we can have your home or business looking incredible and full of life again. Our handyman has the experience and expertise to look after the cleaning of your driveway, garden paths, fences and hard surfaces, along with external surfaces of the home making them sparkle and shine.
Ride-on Lawn Mowing & Slashing
If you own a large block, yard, acerage or farm LotUs Assist is here to help with your lawn maintenance needs.
We offer ride-on lawn mowing and slashing services. Our highly experienced gardener has many years experience maintaining large blocks and acerage and is the man you need to provide you with this service and is available for residential and commercial properties.
Whether you are looking for a regular or a one-off job for your larger yards, then our ride-on lawn mowing service is perfect for you.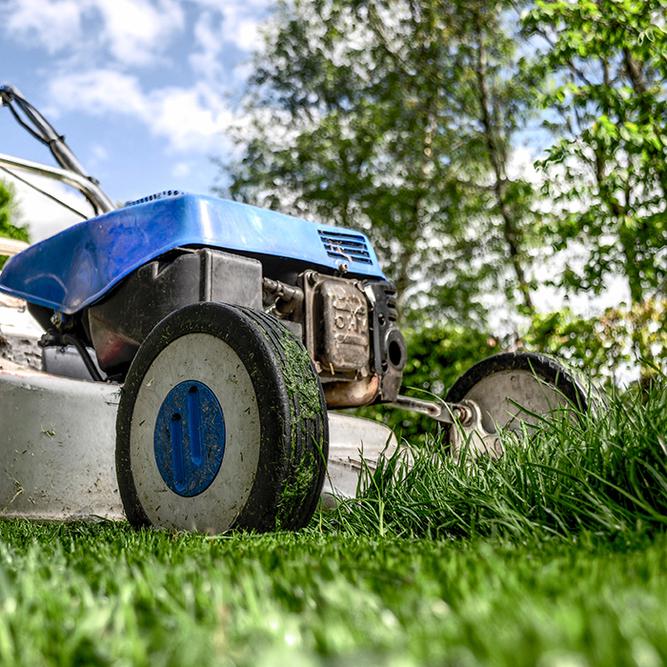 Gutter Cleaning
Gutter Cleaning is one of those jobs we never get around to. It's on that ever growing list of things to do around the house but one that seems to always be bumped. With all the extreme weather we have had from fires to heavy rain and flooding gutters can become a significant issue for you and your home. Gutters play a crucial role in helping to protect your home and yard from the damaging and erosive effects of water.
Maintenance of your gutters will prevent future expenses having to have gutters, repaired or replaced or even damage to your home from leaking etc
It's always recommended to have gutters cleared and cleaned at least twice a year. We can assist with this bi-annually or even as a one off job to help get you back on track.
Pre Sale & End Of Lease Gardening
If you are selling your home or if your lease is coming to an end garden maintenance is key! Make your property bloom and looking its best before the sale or to ensure a smooth ending of your lease. We can assist you with lawn mowing, gardening or property maintenance get it all done quickly and efficiently. There's no job too big or small.
Lawn & Garden Fertilising
With years of experience maintaing lawns and gardens our gardener is best placed to ensure your gardens and lawns are maintained all year round. To have an amazing looking lawn and garden it takes looking after. They need the right 'food' to help them thrive and flourish. Your lawn and flower beds need to be supplied with a high quality and well-balanced fertiliser on a regular basis to maintain their vibrancy.
It's a tricky thing trying to get your lawn & garden fertilising formula right, every property is diffierent and many things need to be taken into account when fertilising. It can be confusing, and when you arent quite sure your lawns can end up looking sader. We have the experience and expertise to ensure your lawns never look better so put your trust in us and watch your lawns and gardens bloom.
Weed Spraying
Weeds...one of the most annoying parts of maintaing a yard. They pop up out of nowhere and spread so quickly. They can turn your garden from gorgeous to unsightly in a very short time. They can appear in your lawn, garden or in paths, pavers and driveways. One way to quickly get on top of your weeding needs is to consider weed spraying.
Some common weeds you will find in your yard will be clover, bindii, dandelion and fathen, cape weed, cats ear, crows foot grass, fleabane, cudweed, milk thistle and wireweed. But then you get the tougher, more stubborn grassy weeds which hide within your normal grass. These can be trickier to deal with and often include summer-grass, paspalum, onion weed, shepherds purse, mullimbimby couch, and nut grass.
We have the experience and understanding to ensure your weeds are kept at bay. We know what they are and the best formula to remove them. We can manage your weeding needs to ensure you have a gorgeous yard all year round.
We apply sprays safely ensuring that your gardens, family and pets are protected and safe.
Mulching & Re-mulching
Mulching is a service we offer to our customers. Mulching is a easy way to enhance the looks of your gardens, it offers protection and moisture for your soil and keeps the weeds at bay. Once a garden bed is mulched it may require re-mulching over time.
This process can be labourous and time consuming so we are here to remove the hardwork from you. We have all the tools and the know how and can quickly turn your garden beds around and make them show stoppers.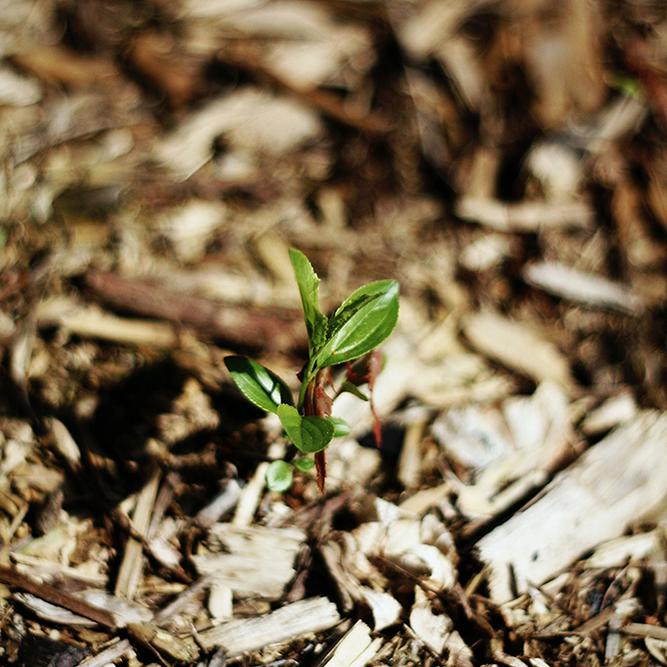 Hedging & Pruning
There is nothing more beautiful than driving up to a house / property that has the most perfectly trimmed and pruned hedges. They really can provide a stunning and an aesthetically pleasing look to any property. At LotUs Assist we have the skills, tools and know how to provide you with neatly trimmed hedges.
To ensure your trees are always at their optimal health we recommend pruning as a regular activity. We have the ability to shape your trees and hedges in anyway that suits your needs or requirements. Shaping is done by removing unwanted shrubs, branches, roots and buds. This gives the aesthetically pleasing look but allows the growth and health the trees need to flourish. By consistently trimming and pruning your hedges and treees you will be ensuring your garden is at it's best all year round.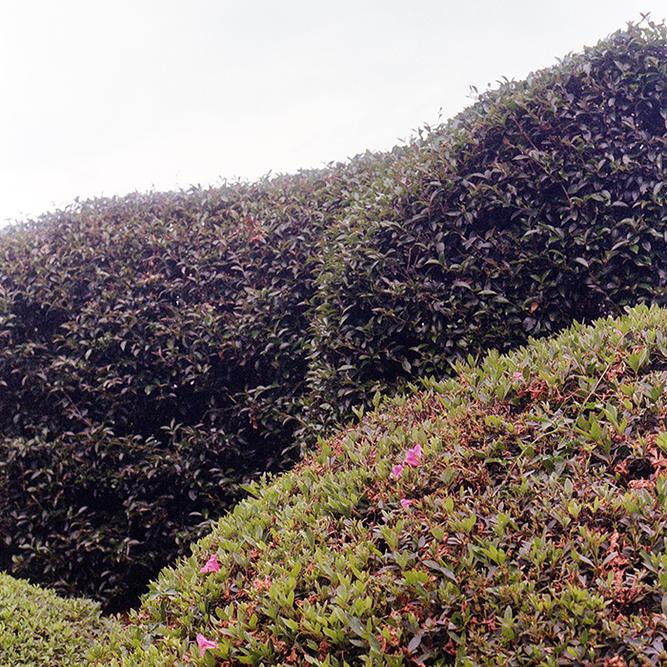 NDIS Service Provider
For those individuals who have an NDIS plan we have gone through the process and are a registered NDIS provider. We can provide all your house and yard maintenance needs in line with your plan and ensure you get the most from that funding. We understand how your disability can m,ake mainting your house and yard challenging and are here to offer the support you need and remove that stress. We are approved for the Assistance with Daily Life funding, which comes under the Core Supports budget in your plan.
We can provide services to you whethger you are Self Managed, Plan Managed or Agency Managed.
What others are saying
"Before I started talking to Helen I was in a very dark place, I had no motivation to do anything, I was constantly putting myself down and doubting myself in every way possible. Helen has helped me in so many ways.
Assisted in making my doctors appointments, helping me with my strategies when I started to feel down again and making sure I was on track with my mental health care plan while still being there for me every step of the way. She has been an incredible support to get me to better myself and be in a much happier place.
I do not know where I would be today if it wasn't for Helen's constant help and support over the last year! I am so grateful to have had Helen by my side and I could not be more thankful for everything she has done for me."
Ally Letheby
Everyone loves some good feedback and it's your turn - LotUs is always the most efficient in processing payments for our participants. Well done 😊
Care Alliance
Thank you to you and your company for such prompt payment with invoices its muchly appreciated and I look forward to working with you guys moving forward.
Clinton Graham
I'm sending you this email to highly commend your staff member, Jayne Cumberland.
I've worked with Jayne with a participant at Coomba Park. Jayne is hands on, very passionate about trying to achieve good outcomes for participants. Jayne talks to participants in a very non judgmental, supportive manner and participants feel at ease very quick. She is generally very interested in their welfare.
Jayne is also very supportive to support staff too. I know first hand.
She's a great asset to your company.
Fiona Stewart
I just want to praise Jayne for how extremely hard she has worked and for everything she and Lotus Assist have done to get all my supports in place. After previous experiences with Support Coordinators nothing has compared to the support and work Jayne has done for me, and I absolutely love her to pieces. I just cannot believe how lucky I am.
Jeni Ryan
"I am a Social Worker and started working with Helen In 2017. She was my Team Leader and I was employed as a Support Facilitator. Helen taught me all about the National Disability Scheme (NDIS) and the role of Support Coordination. Helen was an excellent supervisor who showed great compassion for people with any type of needs for their wellbeing. I am privileged to have worked with her."
Krinent Singh
Having worked with Nicole for many years I cannot recommend her highly enough. She continually strives to provide impeccable customer service. She prides herself on supporting the community and delivers prompt and professional solutions to anything she is faced with. Her attention to detail and productivity is second to none. Nicole goes out of her way to make things as easy and stress free as possible for others. Her empathetic outlook sees her providing a service that is professional, simple and fast, time and time again. There is no one I would trust more.
Nikki Cassar
"Helen is the benchmark that all Support Coordinators should aspire to. Over the many years I have known her, Helen has continually demonstrated an outstanding and unwavering empathy, respect and dedication to her clients and those most vulnerable within the community, through her work and in her capacity as a volunteer.
Her extensive experience and contribution within the industry spanning pre-NDIS, NDIS start-up, NDIS test site through to the present day cement Helen as a leading industry expert.
Helen's experience coupled with her vast network of allied health professionals and not for profit organisations guarantees Helen is best placed to share YOUR journey with YOUR best interests at heart."
Peter Rose