"Recovery is not the same thing as being cured. Recovery is a process not an end point or a destination. Recovery is an attitude, a way of approaching the day and facing the challenges. Being in recovery means recognising limitations in order to see the limitless possibilities. Recovery means being in control. Recovery is the urge, the wrestle, and the resurrection …" Pat Deegan (1996)
LotUs Assist offers Psychosocial Recovery Coach (recovery coach) to participants of the National Disability Insurance Scheme (NDIS).
What will psychosocial recovery coaches do?
Psychosocial recovery coaches will provide support to people with psychosocial disability to live a full and contributing life. People will be assisted to take more control of their lives and to better manage complex challenges of day to day living.
Through strong and respectful relationships and skilled coaching, people will be supported to build capacity, including strengths and resilience. Psychosocial recovery coaches will work collaboratively with people, their families, carers and supports to design, plan, implement and adjust a recovery plan.
They will collaborate with the broader service system and will assist with the co-ordination of NDIS and other supports.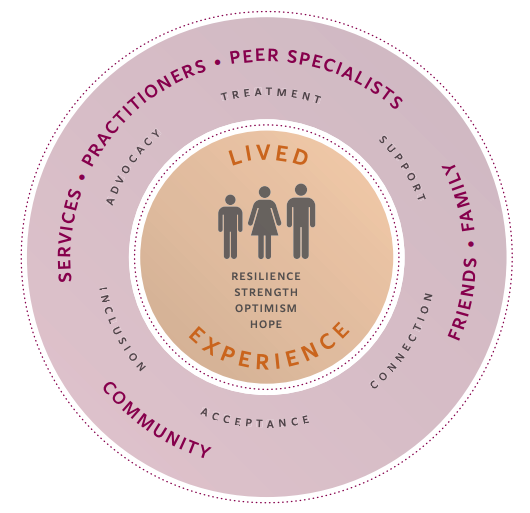 Psychosocial Recovery coaches are different from support co-ordinators in that they bring specialist knowledge and skills in psychosocial recovery, mental health and service navigation within the mental health system.
A participant with funding for a psychosocial recovery coach in their plan will have the option of selecting a recovery coach with either lived experience or with learned knowledge of psychosocial disability and mental health. The practice of Lived Experience psychosocial recovery coaches will be informed by the Lived Experience Discipline.
Meet our Psychosocial Recovery Coach Jayne Cumberland
If you'd like to know more about how to access a Psychosocial Recovery Coach, contact us at LotUs Assist or find out more information at NDIS Psychosocial Recovery Coach
What others are saying
"Before I started talking to Helen I was in a very dark place, I had no motivation to do anything, I was constantly putting myself down and doubting myself in every way possible. Helen has helped me in so many ways.
Assisted in making my doctors appointments, helping me with my strategies when I started to feel down again and making sure I was on track with my mental health care plan while still being there for me every step of the way. She has been an incredible support to get me to better myself and be in a much happier place.
I do not know where I would be today if it wasn't for Helen's constant help and support over the last year! I am so grateful to have had Helen by my side and I could not be more thankful for everything she has done for me."
Ally Letheby
Thank you to you and your company for such prompt payment with invoices its muchly appreciated and I look forward to working with you guys moving forward.
Clinton Graham
I'm sending you this email to highly commend your staff member, Jayne Cumberland.
I've worked with Jayne with a participant at Coomba Park. Jayne is hands on, very passionate about trying to achieve good outcomes for participants. Jayne talks to participants in a very non judgmental, supportive manner and participants feel at ease very quick. She is generally very interested in their welfare.
Jayne is also very supportive to support staff too. I know first hand.
She's a great asset to your company.
Fiona Stewart
I just want to praise Jayne for how extremely hard she has worked and for everything she and Lotus Assist have done to get all my supports in place. After previous experiences with Support Coordinators nothing has compared to the support and work Jayne has done for me, and I absolutely love her to pieces. I just cannot believe how lucky I am.
Jeni Ryan
"I am a Social Worker and started working with Helen In 2017. She was my Team Leader and I was employed as a Support Facilitator. Helen taught me all about the National Disability Scheme (NDIS) and the role of Support Coordination. Helen was an excellent supervisor who showed great compassion for people with any type of needs for their wellbeing. I am privileged to have worked with her."
Krinent Singh
Having worked with Nicole for many years I cannot recommend her highly enough. She continually strives to provide impeccable customer service. She prides herself on supporting the community and delivers prompt and professional solutions to anything she is faced with. Her attention to detail and productivity is second to none. Nicole goes out of her way to make things as easy and stress free as possible for others. Her empathetic outlook sees her providing a service that is professional, simple and fast, time and time again. There is no one I would trust more.
Nikki Cassar
"Helen is the benchmark that all Support Coordinators should aspire to. Over the many years I have known her, Helen has continually demonstrated an outstanding and unwavering empathy, respect and dedication to her clients and those most vulnerable within the community, through her work and in her capacity as a volunteer.
Her extensive experience and contribution within the industry spanning pre-NDIS, NDIS start-up, NDIS test site through to the present day cement Helen as a leading industry expert.
Helen's experience coupled with her vast network of allied health professionals and not for profit organisations guarantees Helen is best placed to share YOUR journey with YOUR best interests at heart."
Peter Rose